When it comes to choosing a fence for your garden, there are not many options that offer as many benefits as chain links. A popular fencing material for both commercial and residential properties, chain link fencing offers many advantages, highlighting why it remains one of the most popular fencing solutions available today. So if you are considering investing in a new fence for your garden, be sure to check out these 4 reasons why chain link is the best choice.
1. Low cost
For security and privacy reasons, it is always recommended that you install some type of fencing in your garden, but the cost of installing fencing over a large area does add up. However, chain link fencing is still one of the cheapest options for your garden.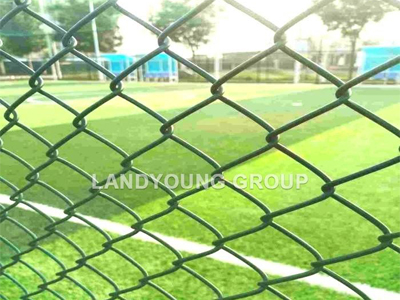 Chain Link Fence
The cost of materials and labor is lower than almost any other option, so the cost-effectiveness of a garden chain fence is particularly useful for anyone on a tight budget. It is also beneficial if you have a larger garden, helping to keep costs down while maintaining a good fence, and those with smaller gardens will spend less.
2. Incredible durability
Chain link fencing is extremely durable. It remains one of the strongest fencing materials available, which means you don't have to worry about it being easily damaged, whether by stray balls hit by children playing or after a huge night-time storm that manages to uproot trees.
It won't crack or split like wood, it won't rust, the weather won't damage it over time and if a link breaks it can be repaired immediately. This means you'll get value for money when buying a new chain link fence for your garden, as it may not need replacing for years.
3. Easy to maintain
If a chain link is better suited to a garden than all other fencing materials, one thing is that it is low maintenance. Wooden fences, for example, are particularly difficult to maintain, requiring frequent cleaning, painting, and varnishing, while you may need to sand them down, replace slats, and do other heavy work to keep them looking good.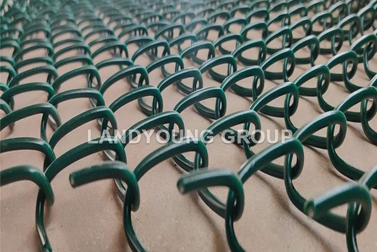 Chain Link Fence
In contrast, a chain link garden fence is very simple to maintain. Thanks to the galvanized coating treatment, the metal surface of the garden chain fence will not corrode or rust over time. In fact, the most maintenance you can do to your chain link garden fence is to wash it occasionally to remove any dust, dirt, debris, cobwebs, etc.
4. Turn it Into a Living Fence
A living fence is a process of adding a variety of plants and flowers around a chain-link fence to provide natural cover. Fast-growing plants such as ivy or honeysuckle can easily be planted around the fence and then begin to cover the surface area with natural foliage and flowers, adding beautiful color to your garden aesthetic.
There are a variety of annual and perennial chain link fence plans, so you can create a variety of finishes for your living fence, while you can also attach hanging baskets and other containers to the fence for an all-natural look.
Call Landyoung for all your fencing needs. We sell, design, and install chain link fencing and barbed wire for residential and commercial properties. We are happy to provide a free, no-obligation estimate for any of your fencing, barbed wire, Gabion, window screen, Chain link fence, Welded steel wire rope, and more application needs. For any questions, or to arrange an appointment, please contact us online today!